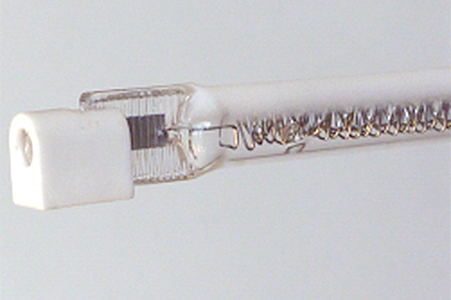 The R 7 termination is the quickest way to change an IR lamp without the need to make wiring connections, however it was never possible to combine the quick change feature with an integral reflector.
Soneko Posi-Lock solves this problem by allowing the lamp to be installed in one direction only, and prevents the lamp from turning when installed in the socket.

Product Availability
Posi-Lock is available for short wave IR and Rapido(tm) filaments.